the time machine

clocked time gives us the illusion of control, efficiency and perhaps even power. but in reality time just is. when the first public sundial (a trophy of war) was installed in rome in the third century b.c. some romans cursed it. by broadcasting temporal order, clocked time transmits a civic order. a clock on a high tower says: here is the knowledge, here is the authority.

now we know thanks to einstein that there is no such thing as absolute time. there is not one clock to rule all other because time is different in different reference frames. it relates to our perception of time. yet we treat time as absolute. we enforce simultaneity by atomic clocks kept in vaults in the us and france which have split from solar time, as the earth's rotation is no longer consistent enough for stock markets and lightspeed communication that work on nanoseconds.

there are time signatures in nature but these are fluid, intertwined and inconstant. by enforcing structure upon it, we cut ourselves loose from our natural sensation of continuity.

this piece intends to alternate our perception of time. even if just for a few seconds.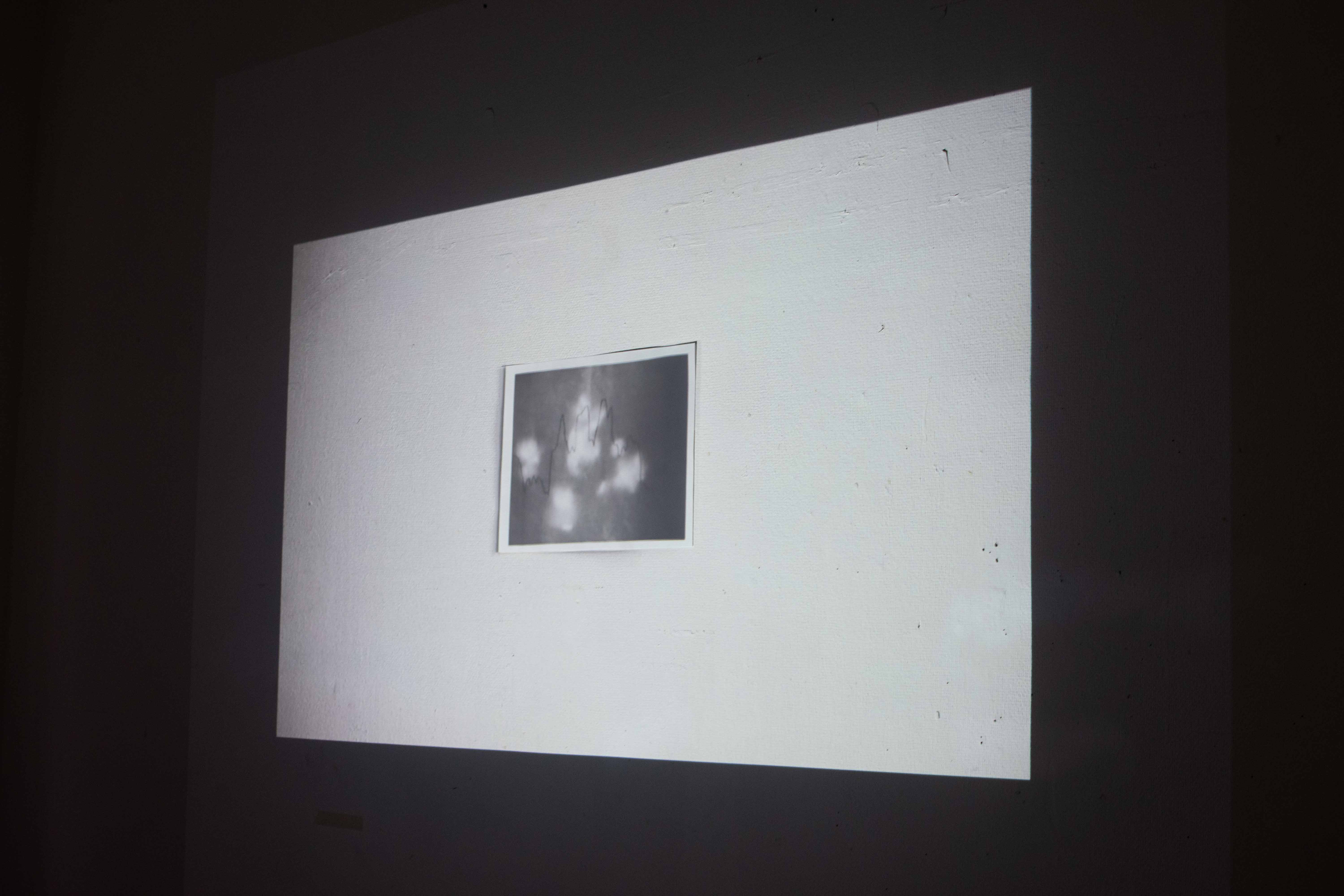 dow jones index of the 12th of october 2021 and cotton wool, scanography print, projected video installation, continuous loop.